The adventure starts with Perfect Wind
In 2003, Eric Scotto and Patrice Lucas combined their talents to found the company Perfect Wind. With the construction of their first 57 MW wind farm in 2004, Perfect Wind already accounted for a third of the French market at the time and ranked among the future leaders in renewable energy right from the start. In 2006, they sold Perfect Wind France to Iberdrola while retaining the subsidiaries in Turkey and Poland.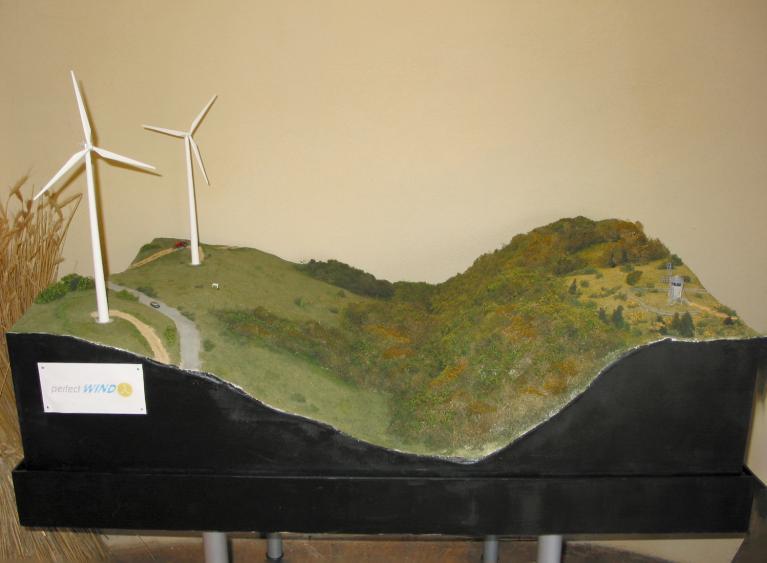 Creation of the activist company Akuo
After this first experience, the two co-founders Éric Scotto and Patrice Lucas teamed up to create Akuo. Their idea was clear: "Today, we have a duty to take action to leave a better world for our children. In this respect, renewable energies have incredible potential for development in France and throughout the world."
With a true vision and firm beliefs, these two pioneers of renewable energy founded Akuo in 2007.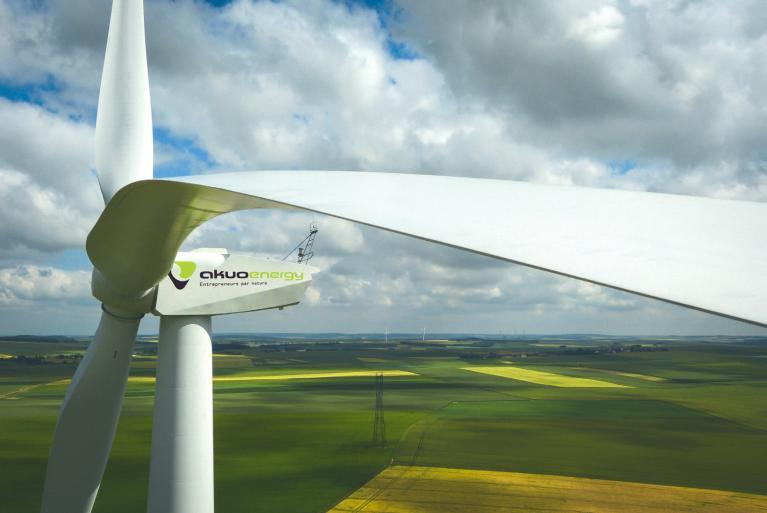 Akuo - A strong, symbolic name
Akuo originally symbolizes a mythical Japanese era: the Hakuhō imperial period (白鳳時代 Hakuhō jidai). This historical period particularly saw a political, artistic, social and spiritual revival at the end of the 7th century.
Hakuhō is also the name of a mythological bird that rises from its own ashes: the white phoenix.
It is therefore a symbolic reference offering an eternal vision of virtuous, infinitely-renewed energy.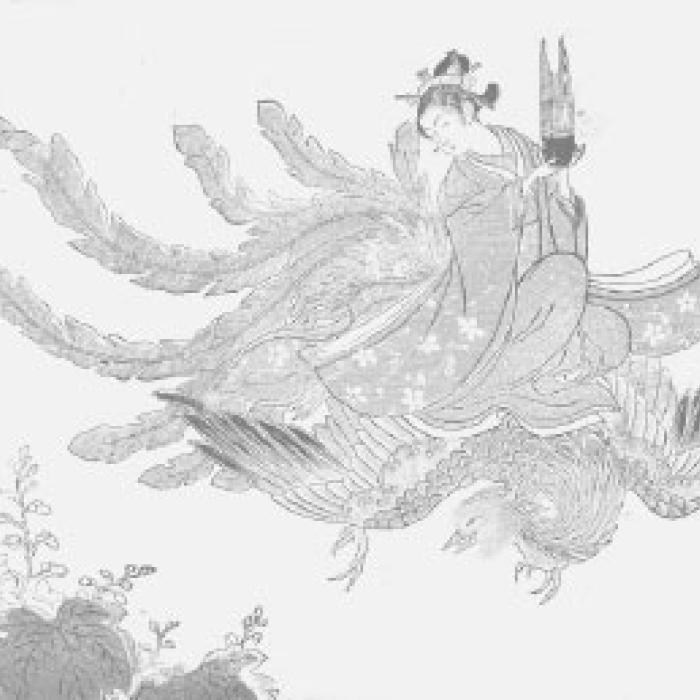 Akuo branches out and creates Agrivoltaics
A forerunner when it comes to innovation, Akuo launched a new concept, agrivoltaics, in response to the necessary energy transition and the need to initiate the agricultural transition.
Reunion Island was chosen for this innovation, as it had only a small agricultural surface area and could not afford to devote it solely to generating electricity. Combining farming and a solar power plant was the ideal solution: a solution that promotes organic crops and local know-how while producing green power.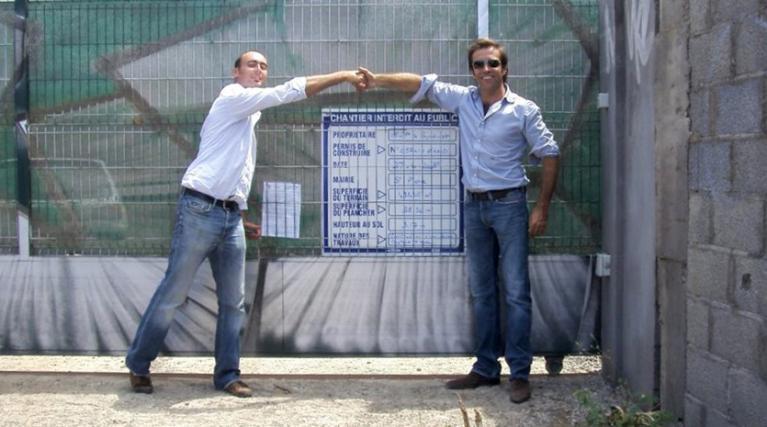 Akuo sets up a Venture Capital Firm
Given the company's rapid growth, the co-founders decided to create a vehicle dedicated to structuring the equity of the project companies (SPV) operated by Akuo. They knew that the company's success would also require full command of the financial tools available in a very capital-intensive industry.
Commissioning of the first plant using SUNSTYLE® solar tiles
In 2008, Akuo commissioned the first part of the company's first solar power plant to use SunStyle® solar tiles, at Saint Charles International logistics hub in Perpignan: with its 9 MW
capacity and 68,000 m2 (732,000 sq ft) of tiles, this achievement by Akuo (completed in 2011) became a world-class example of building-integrated solar power generation. By opting for solar roofs, which are not only efficient but also much more elegant, the logistics site meets the energy needs of more than 2,000 homes.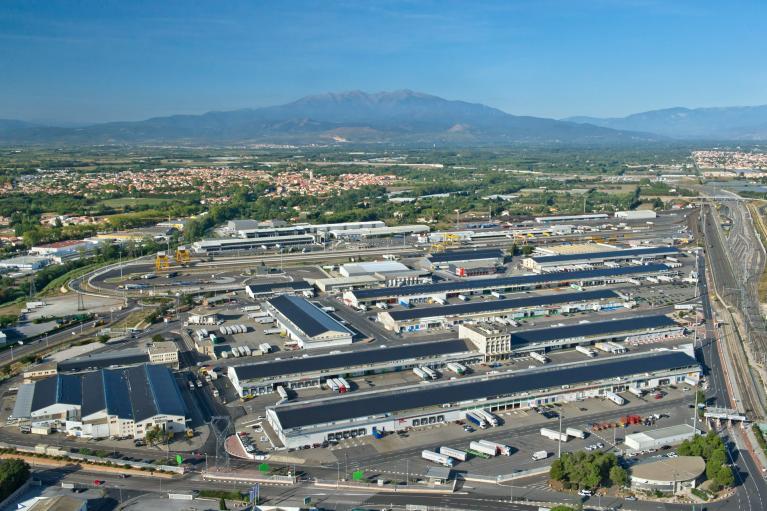 Start of Akuo's geographical expansion
Akuo opened its first office abroad, in Poland.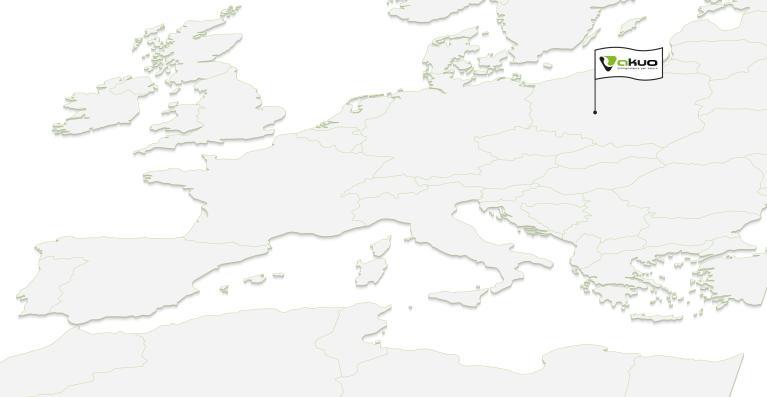 Birth of the Akuo Foundation
First Green Bond
The same year, Akuo innovated with the issue of the first listed bond in France dedicated to the Renewable Energy sector (euroPP).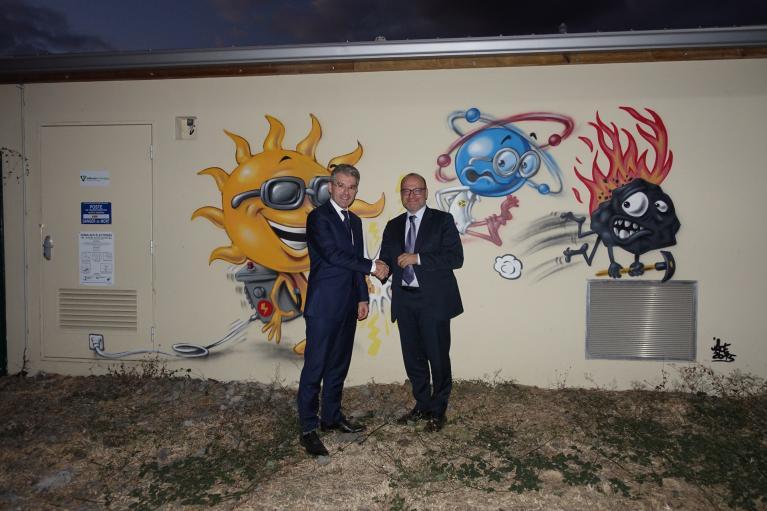 Under the aegis of the Fondation de Luxembourg, the Akuo Foundation undertakes and supports non-profit, sustainable development projects, by giving its partners the possibility of engaging with it to help the underprivileged and protect the environment worldwide.
Akuo sets up in Uruguay
FLORIDA 1 was the Akuo Group's first wind project. With a capacity of 50 MW, it marked Akuo's first steps in Latin America.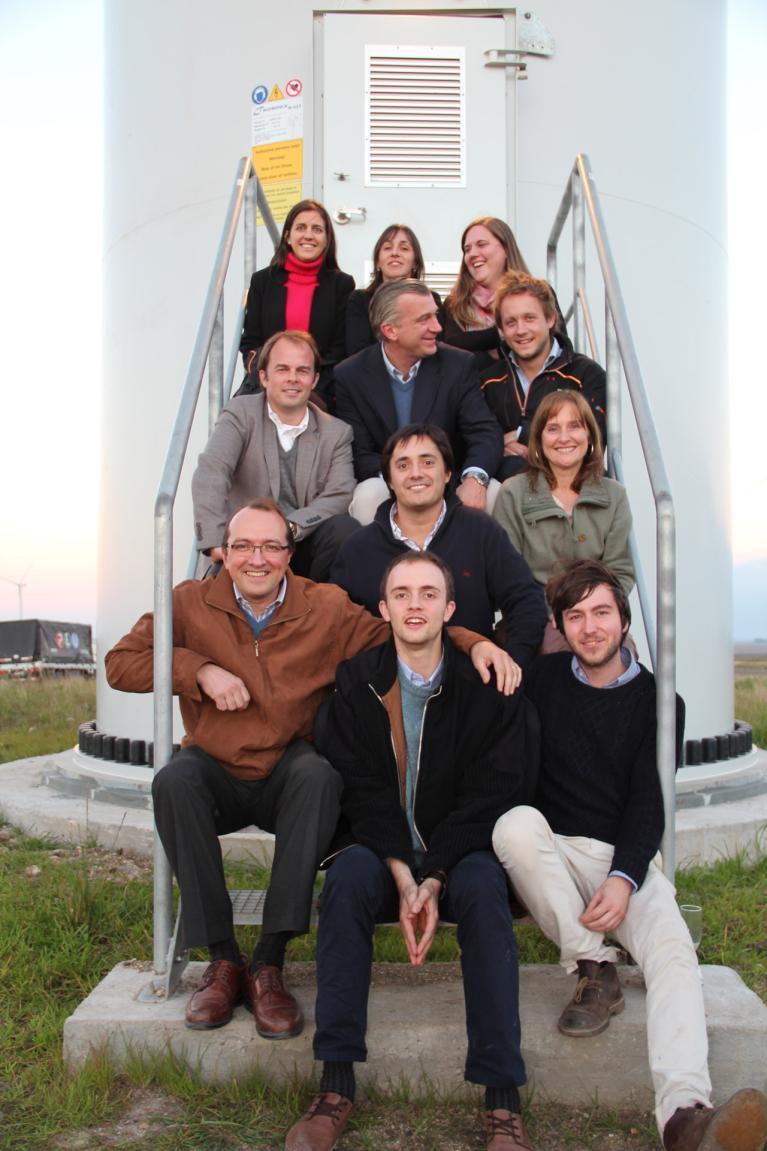 Technological diversification: Storage as a future pillar of renewable energy
In 2014, Akuo became a pioneer in energy storage, commissioning the first four solar power plants on Reunion Island and Corsica combined with 29 MWh of storage capacity. Whatever the weather conditions, these plants allow for stable and continuous injection of electricity into the islands' grid, where more than 35% is now of renewable origin.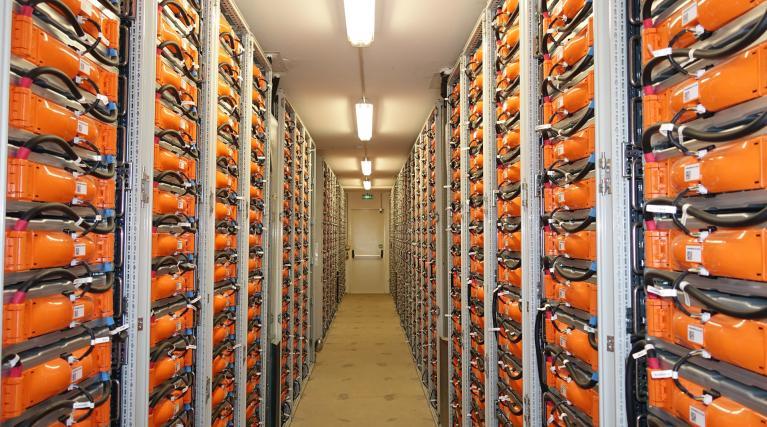 Geographical diversification: Akuo commissions a 42 MW wind farm in Croatia
The Ogorje wind farm was Akuo's first wind farm to start operating in Central Europe, in the Split region of Croatia. This truly European project involved more than 500 people of eight different nationalities: Croatian, French, Slovenian, Bosnian, German, Austrian, Greek and Danish.
In parallel to its commissioning in December 2015, a local office was created for the maintenance of the project, in addition to Akuo Croatia's headquarters in Zagreb, which manages the Group's development in the Balkans.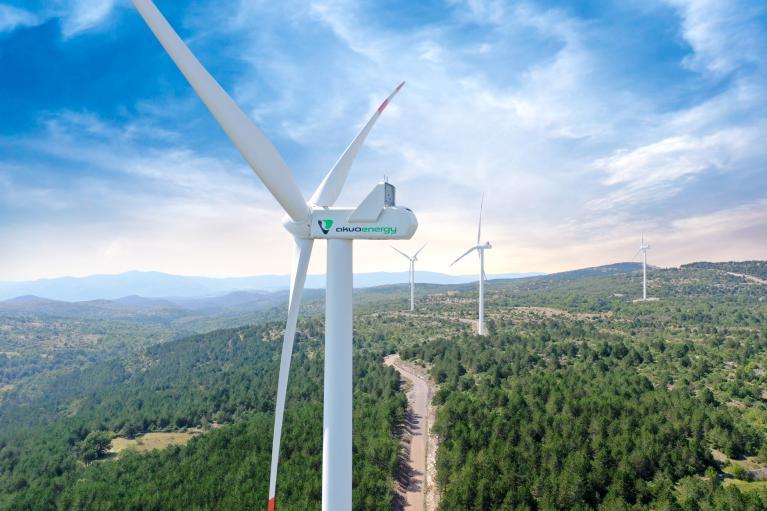 DEMAIN, the award-winning film
Cyril Dion and Mélanie Laurent released their documentary DEMAIN, spotlighting Akuo's achievements in agrivoltaics on Reunion Island.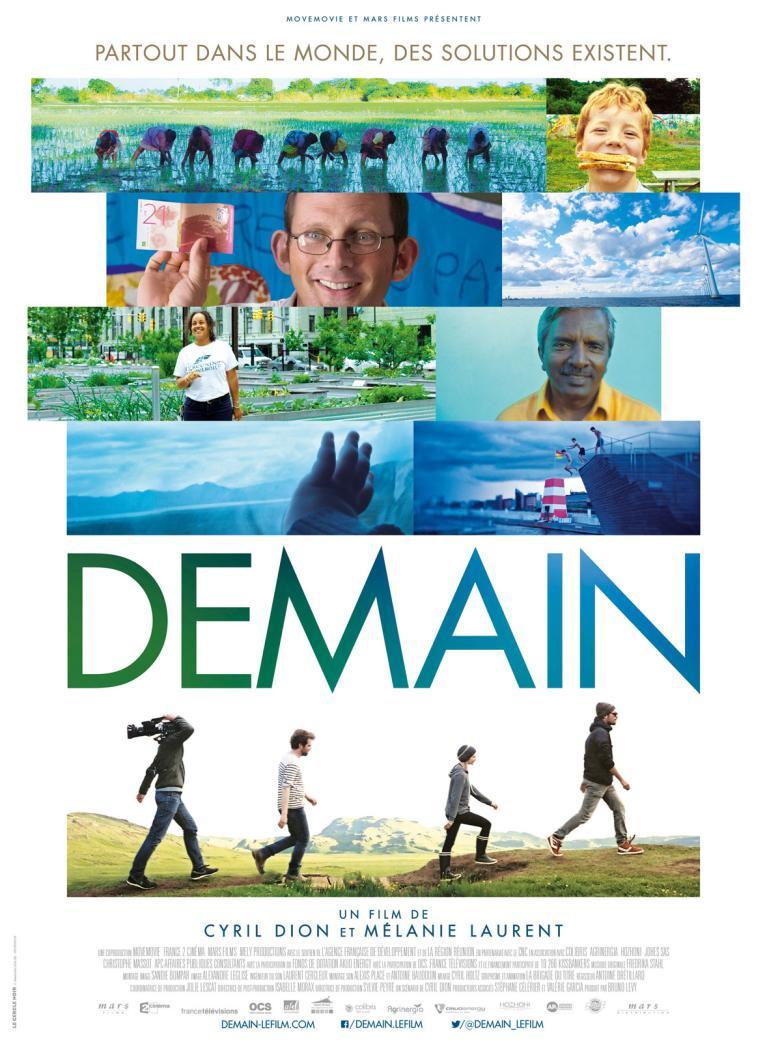 The first PPAs signed in the USA
Akuo signed a Power Purchase Agreement with Western Farmers Electric Cooperative for its 30 MW Sterling wind farm in New Mexico (USA).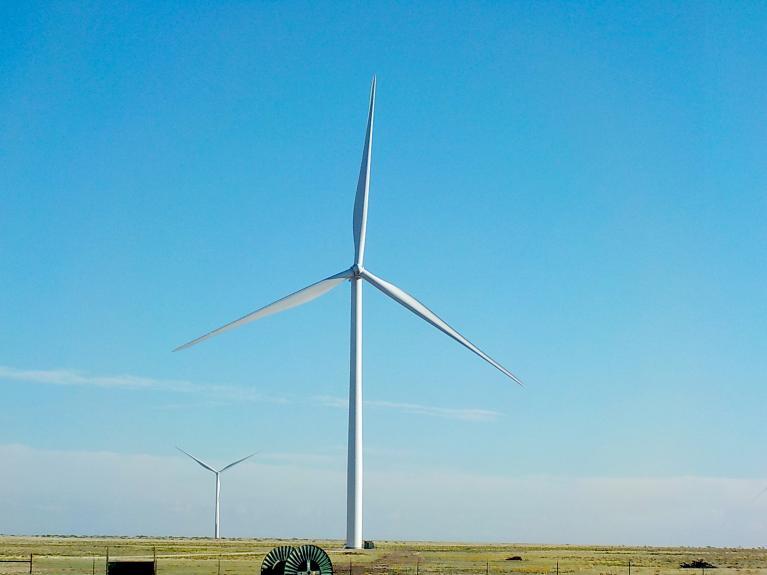 Diversification and direct power sales
In addition to financing, building and operating power plants, Akuo began selling its 100% green energy on the market in 2016: the three hydropower plants in Bulgaria were the first to join this new field of expertise.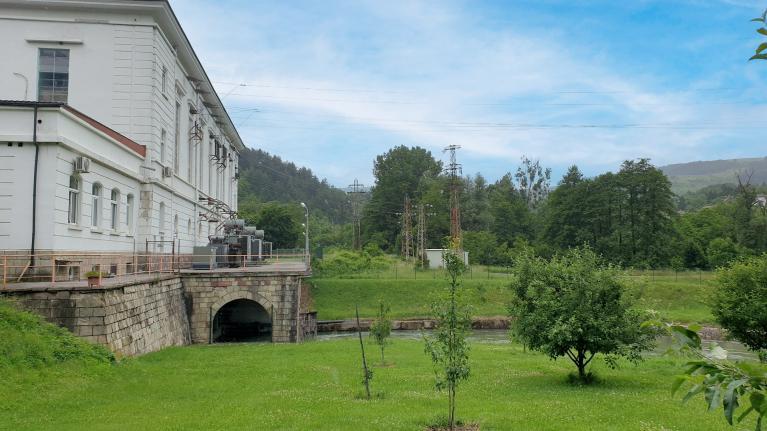 Crowdfunding
Akuo launched AkuoCoop, a crowdfunding platform that allows citizens and businesses to invest in renewable energy production assets while benefiting from the expertise and know-how of Akuo's teams.

Technological diversification: Akuo launches Aquanergie®.
Aquanergie installations, consisting of shade houses with semi-photovoltaic roofing built over fish-rearing ponds, have several advantages, which were first showcased through the Les Cèdres project on Reunion Island.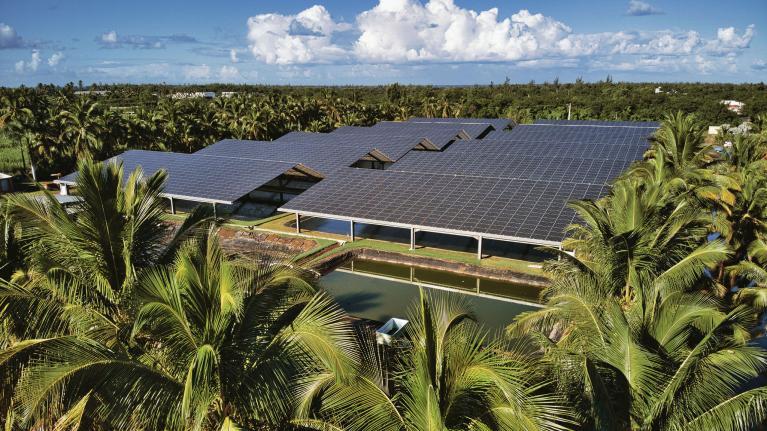 Geographical diversification: Akuo sets foot in Africa
In October 2017, Akuo launched the construction of a 50 MWp solar power plant in Mali. Located approximately 200 km west of Bamako, it is the largest solar farm in operation in West Africa.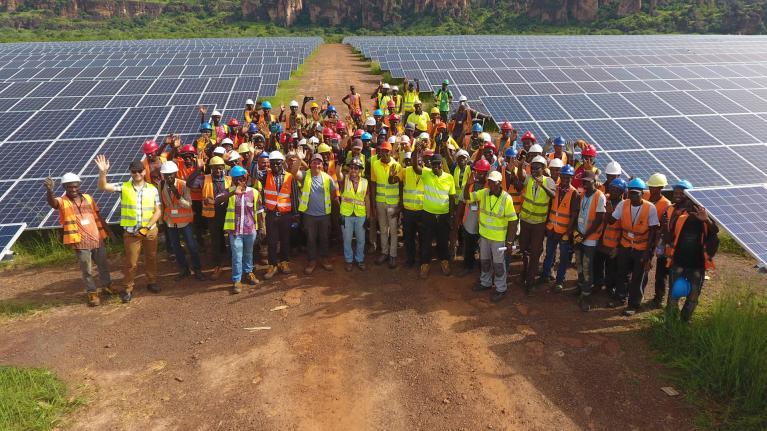 Technological diversification: Floating Solar
Akuo began construction of the O'MEGA1 project in Piolenc (Vaucluse, south-east France): with a capacity of 17 MWp, it was the first floating solar plant in France and the most powerful in Europe. A 5 MWp extension will be commissioned on the site in 2022.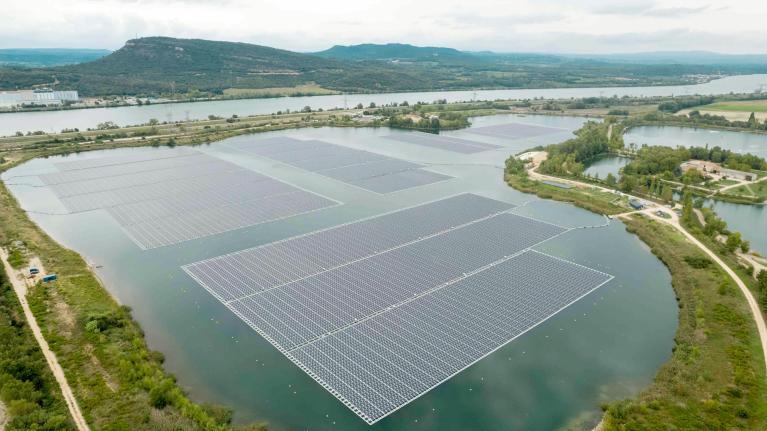 The new financing solution, MAIF Transition fund
MAIF, a militant insurance company, and Akuo set up a fund with the ambition of financing a project in each of the French counties, both in mainland France and in the French overseas territories. The fund is designed for all agricultural sectors and aims to foster the emergence of innovative projects, methods and know-how in the multi-use of land.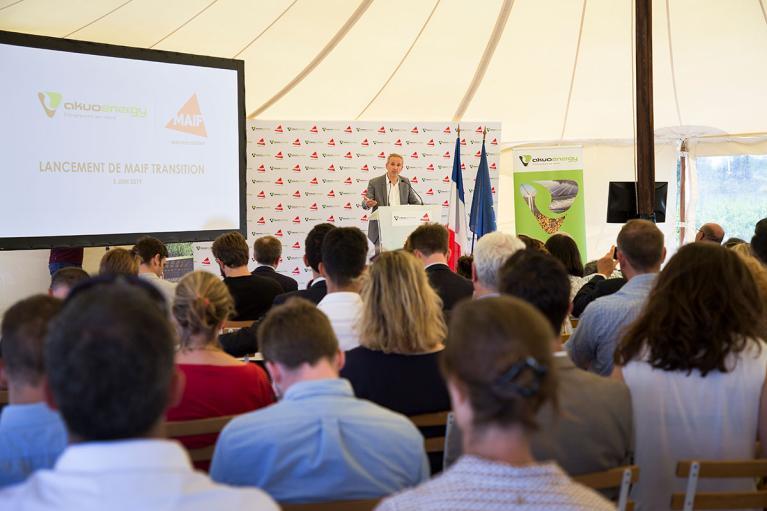 Akuo expands into the Dominican Republic
Akuo commissioned its first wind farm in the Dominican Republic. This 50 MW power plant significantly contributes to the country's energy transition and has become a model for the whole Caribbean region.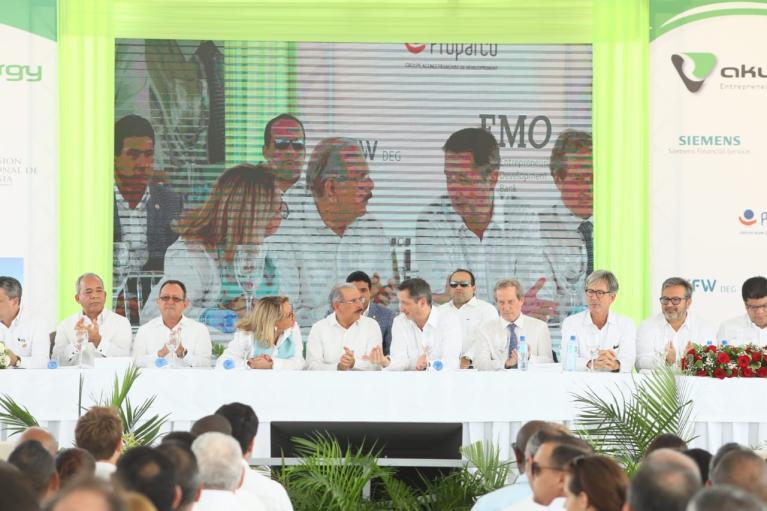 First agrivoltaic power plants in New Caledonia
Akuo deployed the first agrivoltaic greenhouses in the Pacific. This innovative system combines market gardening and solar power generation. The farm produces 2 GWh of electricity per year, equivalent to the consumption of 600 homes, and approximately 200 tons of market garden produce.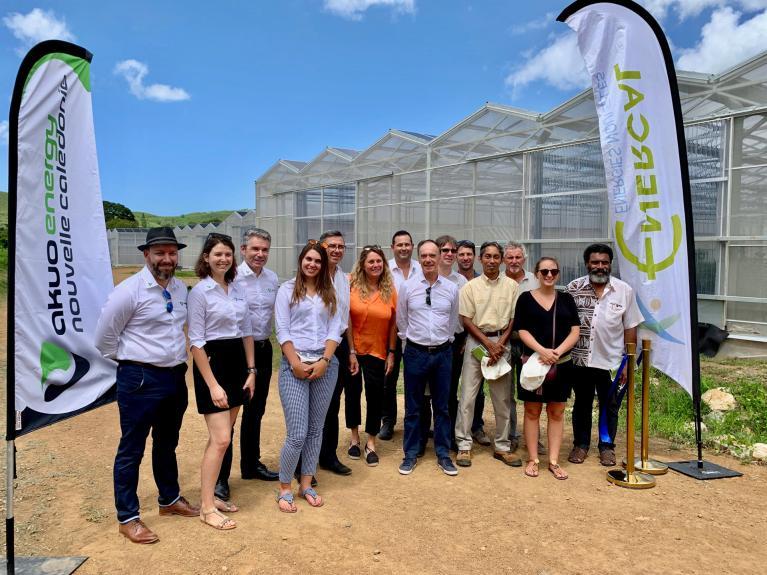 More and more Megawatts
Akuo commissioned a 132 MW power plant in Poland, another 93 MW plant in the USA, and a 19 MWh storage facility on Martinique.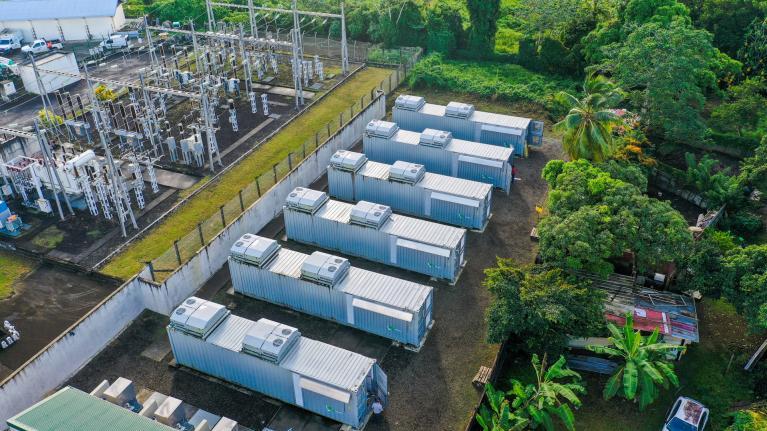 Explaining and engaging
Arnaud Leroy, CEO of the French Agency for the Environment and Energy Management (ADEME), and Eric Scotto, together with their respective teams, wrote the book "Renewable Energy for Dummies" published by Editions First.
Accelerating development
Akuo consolidated its strategy to speed up operations with the help of ICG Infra, the infrastructure fund of asset manager ICG.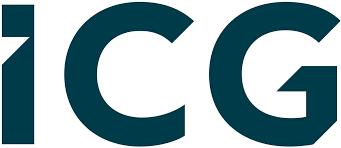 Bigger and bigger turbines
In 2022, in partnership with Tonga Power Limited, the public grid operator in Tonga, Akuo commissioned the largest energy storage project in the South Pacific. It is the region's largest storage facility, with a total capacity of 29.2 MWh / 16.5 MW.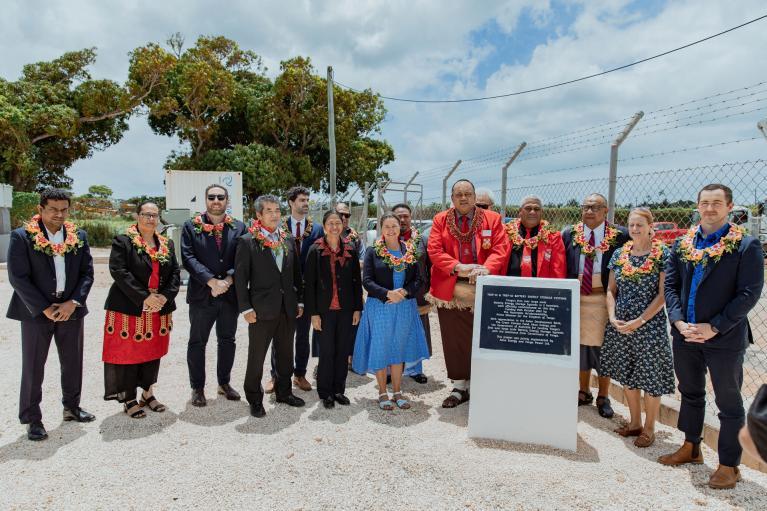 Des turbines toujours plus grandes
Akuo installed a 336 MW wind farm: this power plant is a milestone for the Akuo Group, which is the first to install and operate the Vestas V162 next-generation wind turbines. They measure 119 meters and are the biggest turbines currently installed in the USA.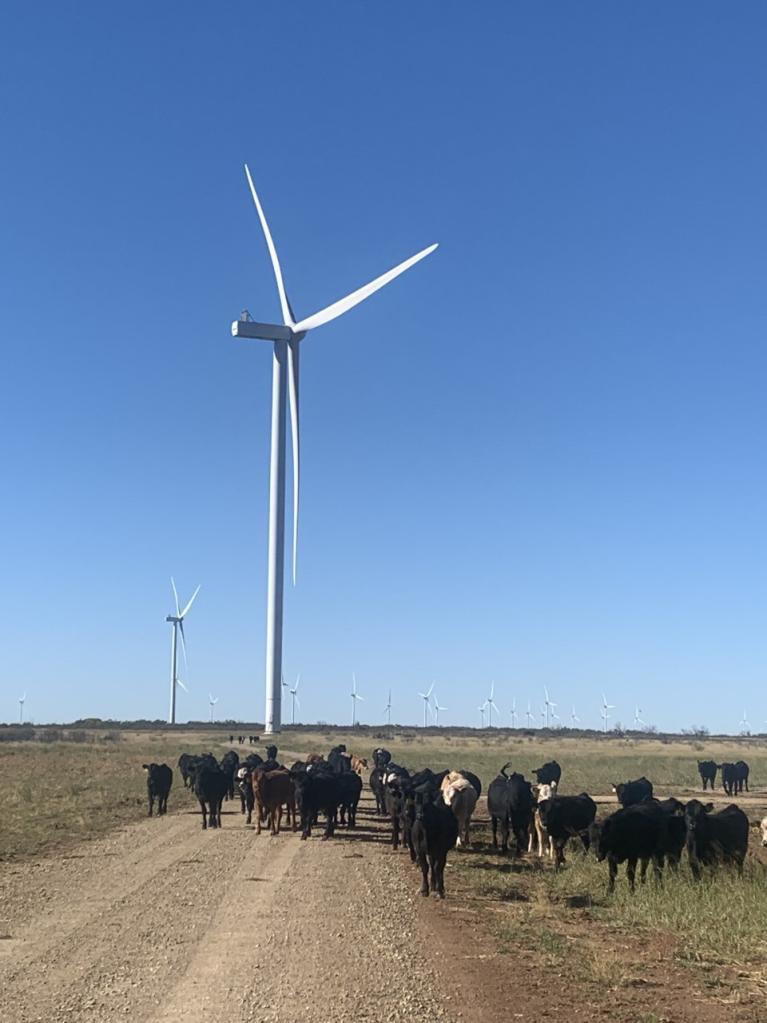 "Akuo Militant 2024": sustainable actions!
Building on the success of its previous crowdfunding campaigns, AkuoCoop, the Group's crowdfunding platform, is launching a new campaign "Akuo Militant 2024". In less than three months, Akuocoop raises over 1.8 million Euros