If you are an elected official, a representative of a local authority or a citizen active on a local scale and are looking for the right partner to support you in your region's energy transition, then let's talk.
Choosing the right partner is not easy. 
For over 15 years, Akuo has been offering a constant approach: co-development. 
Our teams are not only trained, they are above all very keen to engage in real dialogue in order to develop a project with the most positive social, environmental, or economic impact for the region.  
The teams at Akuo pay particular attention to protecting the nature of land (whether natural or agricultural), and to biodiversity and integration into the landscape. 
Throughout the co-development process, our teams support you with previews and communication with all the stakeholders.  
Akuo develops but, above all, operates projects throughout their life cycle: local support is therefore essential when building a long-term project in a region.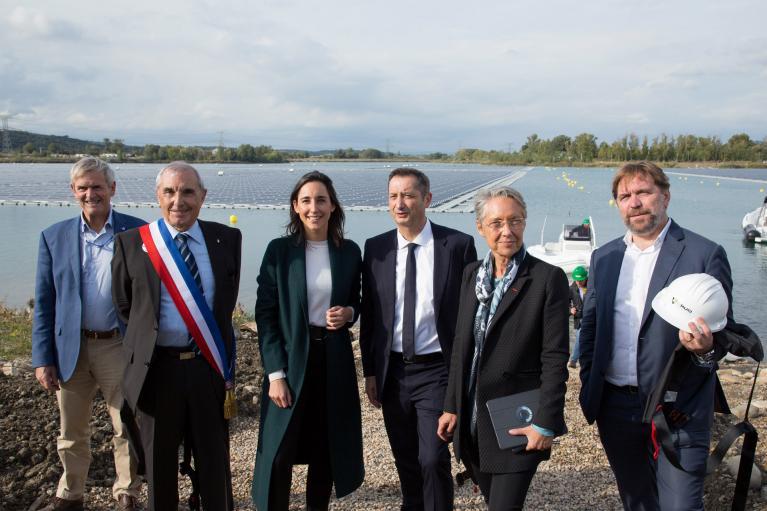 Achieving the technological feat of floating solar power, which we have supported since the outset, makes Piolenc a "positive energy" town, i.e., one that produces more energy than it uses. Also, by renting a former quarry to Akuo, the municipality receives revenue that will allow us to improve our facilities. In 2022, the project to extend the floating solar farm increased the total installed capacity from 17 MW to 22 MW. Thanks to the crowdfunding platform AkuoCoop, citizens and local businesses were able to invest in a local project for the benefit of our population
We supported this great solar farm project right from the start. My town, which is already suffering from the disastrous effects of climate change - flooding, drought, and extreme heat - is committed to the energy transition with this solar power plant, not out of wishful thinking, but through concrete action