Why join us ?
At Akuo, the mission of each employee is to contribute to building a brighter future for all. As the company grows, we foster the growth of our teams who contribute on a daily basis with their specific skills, experience, and background.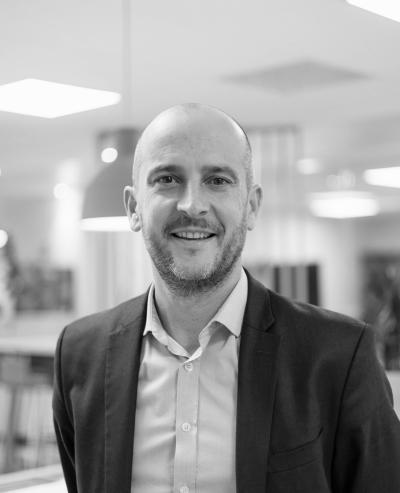 Because entrepreneurship also means knowing how to take risks and seize opportunities, we are committed to fostering the advancement of each individual through the co-development of career paths, by aligning personal aspirations with the future needs of the team. We firmly believe that value is not a question of seniority, and there are many examples of interns who have become key actors in the Akuo adventure.
Daring as our philosophy
As a pioneer in renewable energies and multi-technologies, Akuo has been daring since the company was founded and is keen to uphold this value. Our culture of testing and entrepreneurial spirit are deeply rooted in Akuo's genes. Initiative is strongly encouraged; commitment and motivation are our driving forces.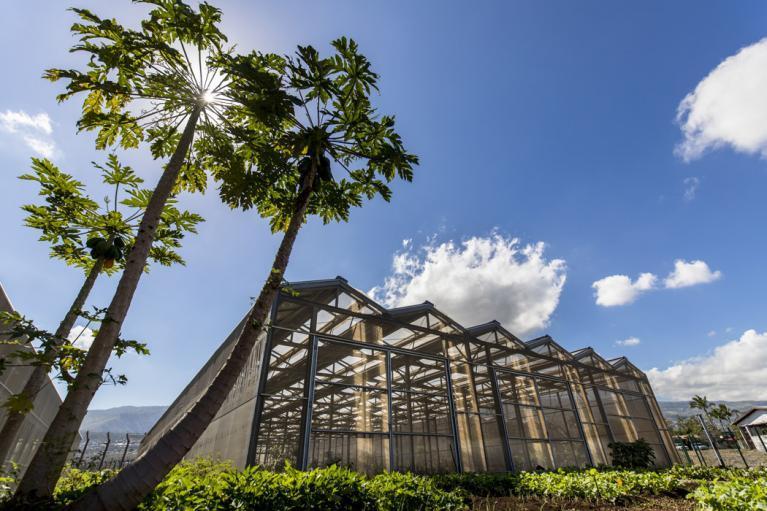 At Akuo, you can dare to develop your own project, because daring is regarded as a quality, not as insolence. My ideas have always been taken seriously, since the very beginning. When you're a junior, it's important to feel that your abilities are trusted, and above all that things aren't set in stone, that they're always in motion and that you have the right to take part.
Hybrid work for greater flexibility
Telecommuting is now the norm. At Akuo, we are convinced that it allows everyone to achieve a better work-life balance, which is a factor of self-fulfillment and well-being.
With operations in several regions of France, and in several countries around the world, Akuo employees may also have the opportunity to spend a few months working in another office in France or in a new country, or even to settle there permanently, depending on their personal advancement and on the development of the Group's activities.
This change of situation is subject to a specific validation process, based on criteria of synergy between the job and the proposed location, as well as performance and seniority.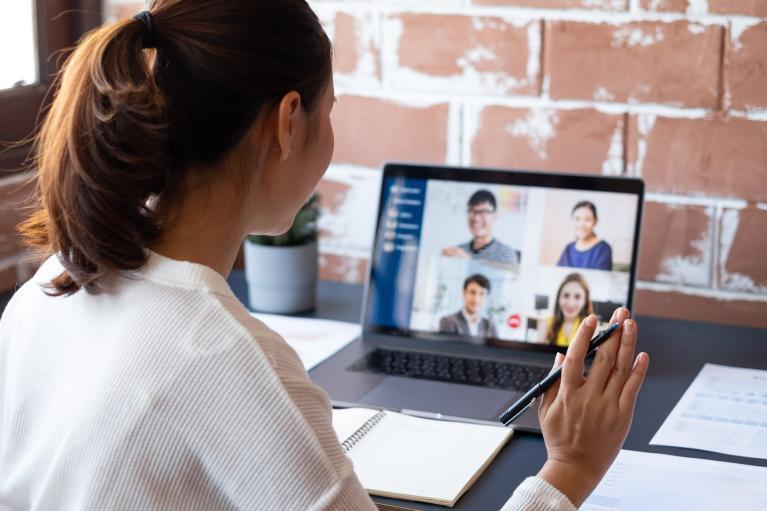 Our solutions for efficient and confident telecommuting
Calibrate the right number of telecommuting days per week, in order to preserve the team. At Akuo, we allow our employees to work from home up to 100 days per year.

Boost manager training to help them better understand the alternation of on-premise and remote working (including asynchronous communication).

Ensure that coming into the office is meaningful, i.e., enjoying informal interaction, working as a team, sustaining corporate culture.
Mobility at Akuo: A wide range of possibilities
As Akuo operates across the entire value chain of renewable energy generation and with several technologies, we offer an array of jobs and diversified career paths. The key to career advancement is simple: be daring and have confidence in yourself. While some positions require specific qualifications, Akuo offers many opportunities for people who want to train or who come from different backgrounds.
With operations in some 20 countries on five continents, Akuo can offer staff both international positions and fast career advancement with more responsibilities, for those who so wish. The specificity of developing power plants creates opportunities for missions abroad, from a few months to a few years. But only when that's necessary, naturally. At Akuo, we above all give priority to local employment and we value the knowledge and expertise of people from the regions in which the Group is established.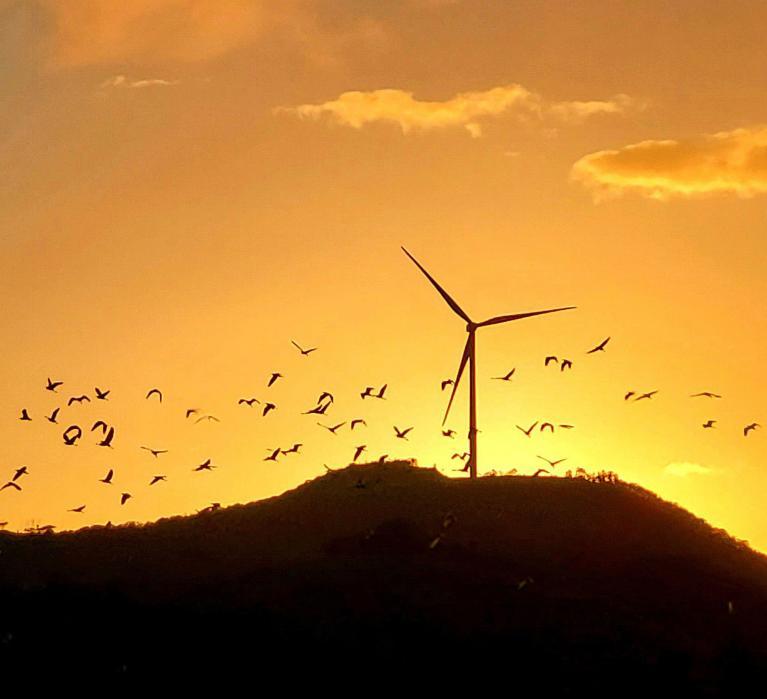 At Akuo, you can have a key role in the organization without being a manager. By becoming an expert in your field for example, you are a 'key person' without having to lead a team.
the percentage of Akuo employees who change position each year
Training to perpetuate know-how
Thanks to an extensive training catalog, Akuo has several courses to offer, not only conventional courses for learning new skills or career advancement, but also training in soft skills to encourage leadership, initiative and self-confidence, etc.
In order to go further and share their experience, employees who volunteer are trained to teach their own discipline. This fosters real transfer of knowledge, which is a great asset for the company and proves the commitment of our staff.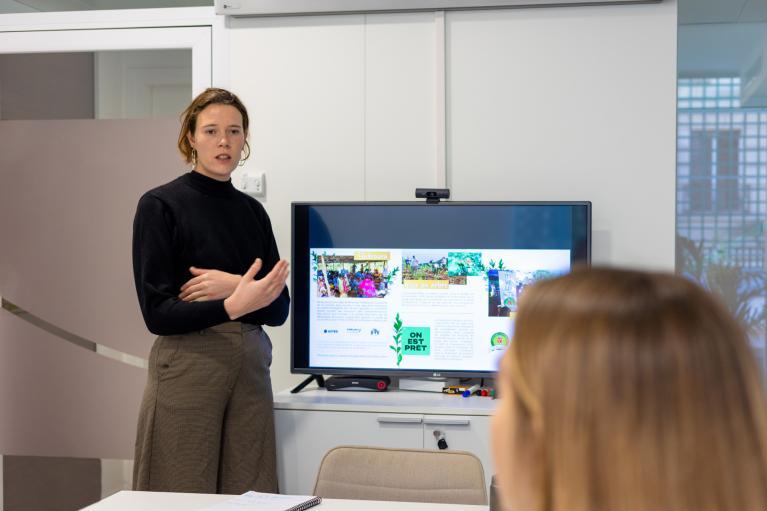 A rich community life
Being men and women of conviction, most of our employees devote some of their personal time to social or community commitments. Akuo fully encourages this initiative by allowing them to do so at work too. All our employees can particularly join the Foundation, by participating in the Climate Fresk or by engaging in skills sponsorship for various non-profit organizations.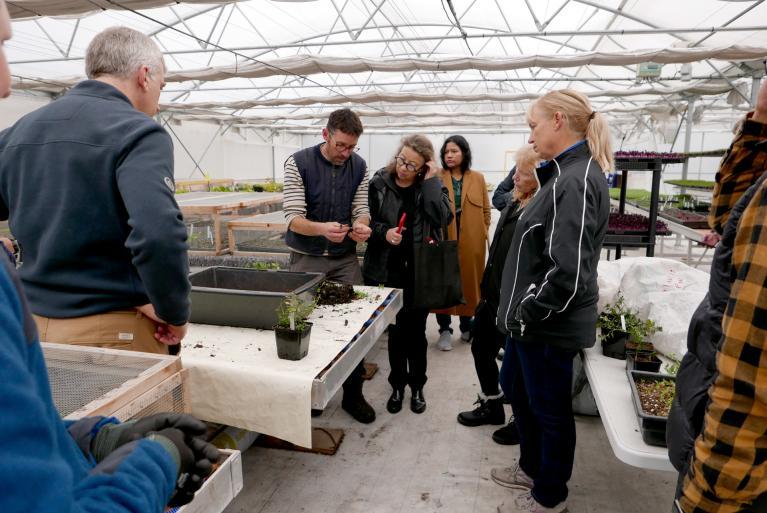 Health: preserving the mental well-being of all
Perseverance, motivation, rigor: some of our jobs require strength of mind and tenacity that can at times put a strain on our employees. We recognize that although our challenges are important, they must never take precedence over well-being. We therefore make it a point of honor to preserve the mental health of all our staff.