Project context
Matrisol's solar farm is located in the North coast of the Dominican Republic in a town named Cabrera and is currently under construction. With 53 MW, the project will have the largest solar power capacity of the Group at its opening.
In accordance with its efforts to initiate major societal transformations, Cervecería Nacional Dominicana has signed a Power Purchase Agreement (PPA) for the purchased electricity of the solar plant. Pursuant to this agreement, Cervecería Nacional Dominicana undertakes to purchase most of the energy produced by the solar park, thus guaranteeing the project's viability.  
This solar energy plant will be the first renewable energy production unit to supply the company with power, thus contributing, on its own scale, to the country's transition to a more sustainable future.
Akuo Group's First Solar Farm in the Dominican Republic
This is the third project developed by the Group in this country, where it is the leading independent renewable energy producer, having previously commissioned the Pecasa wind farm in 2019 and a Solar GEM plant in 2020. The new solar park will be built with the support of GAM Capital and Banco Popular.  
The Dominican Republic is committed to transforming its energy mix, increasing the proportion of renewable energy to 25% by 2025, pursuant to Law 5707 on Incentives for the Development of Renewable Energy Sources and their Special Regimes.   
The park will revitalize the region's economy through the creation of 550 direct jobs and more than 2,000 indirect jobs. Moreover, it will maintain more than 200 jobs locally to ensure plant operations.
The project has high industry standards complying with international emission reduction protocols for reducing carbon footprints.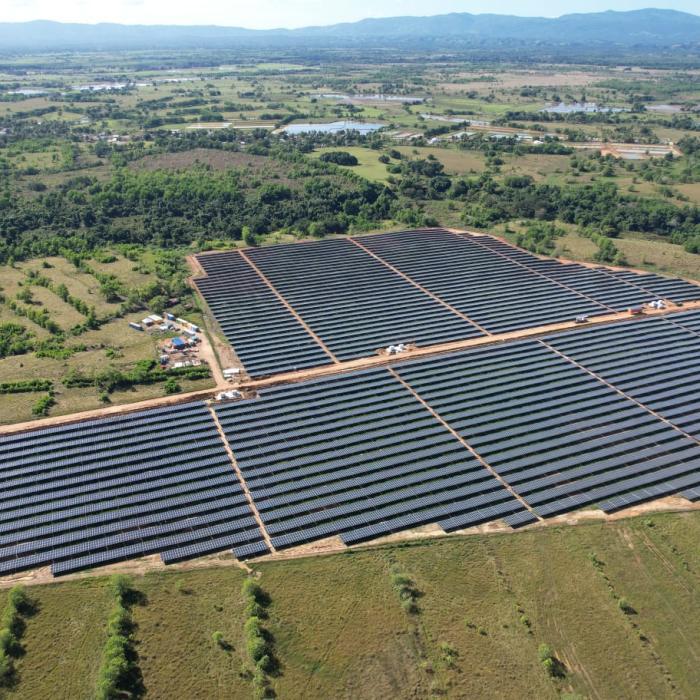 Capacity for an empathetic and proactive team!
Proactive behavior is a determining factor for a project team, to succeed and meet objectives. Akuo has a multidisciplinary team of professionals, who work as a single disciplined entity, anticipating problems and having initiative to face challenges.
One of the main objectives of the Matrisol project is to integrate the surrounding communities and generating a positive impact on the residents, but also including workers from all around the world which makes the team  culturally diverse (Dominicans, Venezuelans, French, Italians, Spanish, Chinese, Arabs, etc.). This also makes us increase our proactivity by adding the best of each one.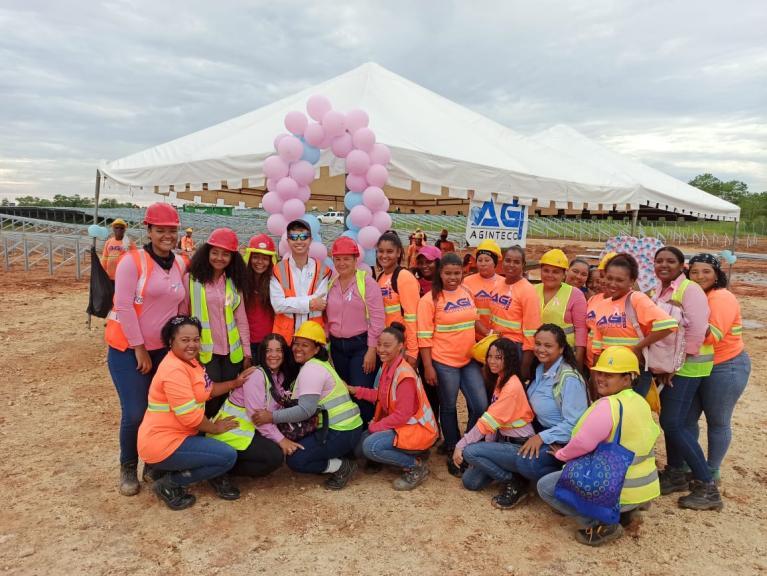 This project is also a great example of inclusivity of women from local populations in the construction and energy sector. Today, on the project, women are present both on site and in the offices. Hand in hand with the EPC constructor of the project, the focus of the recruitment was to hire women from towns nearby, and to train, with workshops, the non-qualified workers, women or men. With 27% of women working on the construction site, the objective is to get closer to gender equality in a sector where women are generally under-represented.