Marie-Galante is the first ground-based solar farm integrating an agrivoltaic component to be developed and commissioned in the West Indies by the Akuo Group, in 2010. Solar power generation and farming / breeding cohabit on the same site.
As Akuo does not have offices in the West Indies, ensuring site maintenance and security remotely was one of the challenges of this project. Fortunately, the teams in charge of supervision via technical and IT resources in mainland France can rely on a colleague who is on location all year round, and who has been managing the farm for over ten years while also ensuring that the Group's HSE requirements are applied by all the services providers and staff.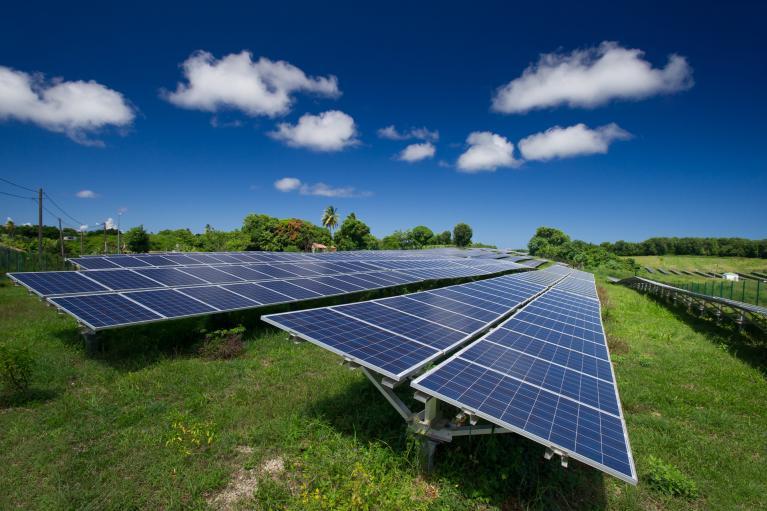 A project ahead of its time!
The Héliade Bellevue power plant, on Marie-Galante island, is one of Akuo's first agrivoltaic projects, dating back to the early 2010s, when agrivoltaics was still in its beginnings.
A flock of sheep was installed on the site of the solar farm which provides an enclosed and supervised space. The advantage of this initiative is two-fold: in addition to creating a breeding area, the grazing sheep regulate plant growth during the wet season and maintain the site naturally, reducing the need for machinery. This is turn facilitates the work of the solar farm's two employees.
Several crops have also been planted between the rows of panels or are being developed on the site including honey plants, citrus, and passion fruit.